The Artist
Hi! I am Kirra-lea, I'm a metal artist and a trade qualified jeweller with a background in visual arts. I draw inspiration for my unique designs from nature, focusing on making wearable art that is beautiful, practical and durable. 
I can make almost anything! So feel free to reach out to me for an obligation free quote.
Artist bio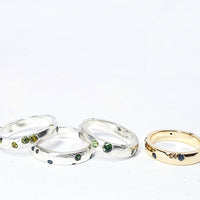 Where can you find me?
I am lucky enough to have my jewellery exhibited in many boutique stores and galleries around Australia. Different collections are stocked by different stockists, so have a flick through their online stores or Instagrams to find which gallery represents the style that suits you.
List of stockists
Kirra-lea Jewellery Youtube channel
I have been busy making sand casting tutorials! Check them out and don't forget to like and subscribe to get updates on new content!
Have a look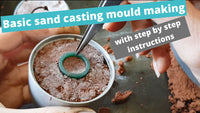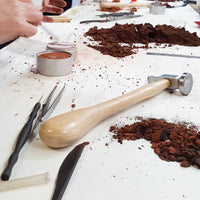 UnEarthed workshops!
In my one day workshop I can teach you how to sand cast a piece of sterling silver jewellery with cast-in-place stones. No experience required!  You can join one of my group workshops in an Australian city near you, or join me in my private Hobart based studio for a more personal experience. 
Like the sound of the private class? Send me an email. If the group class in one of the major cities is better suited to you check out the link below for the list of locations I will be visiting. Don't see your nearest city? Send me an email, I might be planning a trip to come to you!
Information & workshop locations
In 2019 I entered a prestigious jewellery design competition with my
creation "Plumage".
I awarded first place for the colour category, then went on to win
the overall title of Jewellery of the Year!